BRAND SPIRIT
and CAFEC History
CAFEC CEO
SHIGEJI NAKATSUKA
About Us
CAFEC was launched as the original brand of Sanyo Sangyo. Sanyo Sangyo Co., Ltd was found in 1973 as the synthetic coffee equipment manufacturer, and has been growing since then.
We are the first manufacturer who developed the cone-shaped paper filter in the world, and our main product "coffee paper filter" has been delivered to market both as OEM and NB products for years.
Besides the main paper filter business has been broaden to manufacturing of coffee equipment and to filling of drip coffee bag, stick sugar, and milk powder. And more, further broaden to coffee roasting, running café and restaurant.
CHANGING TIMES
It is already half century since Sanyo's foundation.  
During the half century, time has changed drastically; it is highly informed and now is in the midst of network society.   
Different industries such as convenience stores also enter into our coffee industry in a stream. In our coffee industry itself, instead of commercial coffee, specialty coffee becomes popular and is growing as an international trend.
With this background, we began thinking we should make our own brand to give our passion to people by ourselves.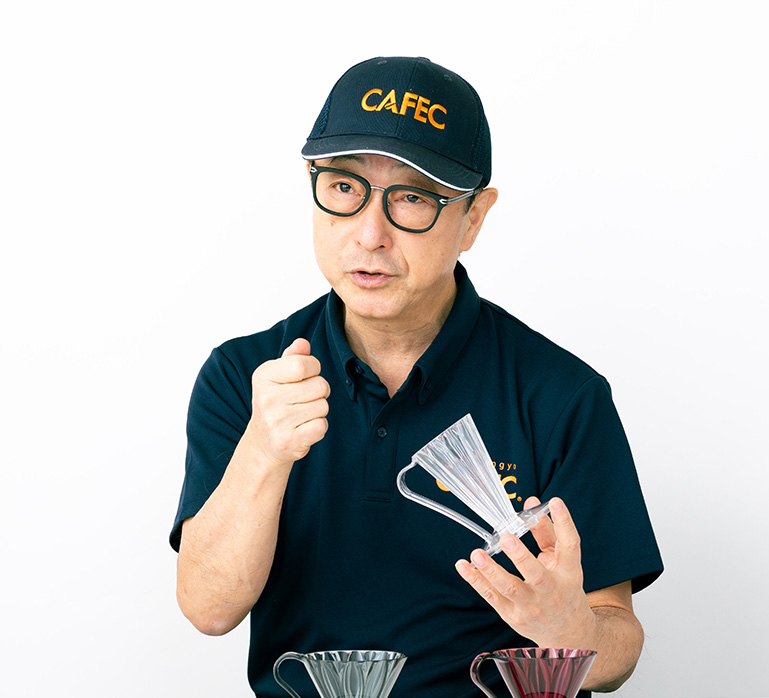 WHY CAFEC?
Now we can enjoy coffee everywhere; in a hotel, convenience store and also in a plain. However, it is a really tasty coffee? Just imagine if you are served instant coffee at the very last of a high-class course cuisine… how does it feel?
Sad to say, this is reality. Though many people including a chef at a first-rate restaurant know coffee itself, but do not know how to have a good taste of coffee!
We do want everyone to enjoy a really good taste of coffee easily at home: CAFEC is the brand born from such our passion.
Coffee for All Friendwho Enjoy their Coffee time.
We want to give an affectionate cup of coffee to every coffee lover…
The brand name of CAFEC has such earnest wish.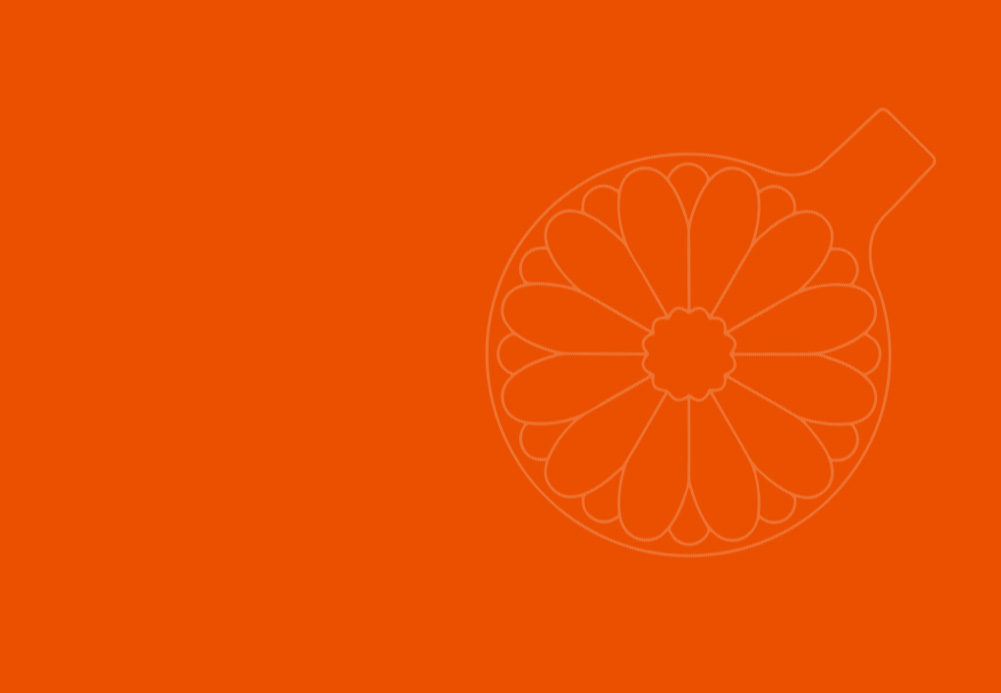 IT'S EASY!
YOU CAN ENJOY
TASTY COFFEE AT HOME
"To form a deeper coffee filtering layer by Pour Over"- This is our answer for tasty coffee.
We have thought hard and conducted study - what is the best way for everyone to enjoy good taste of coffee at home easily?  After long time study, we got this answer at last.
That is to say, the longer time hot water soaks into coffee powder, the better the taste of coffee becomes. All CAFEC products were designed to embody this theory.
No need to do any special thing, everyone can brew good taste of coffee with CAFEC products and by fresh coffee beans roasted within two weeks.  Just it!  Don't you think it is easy?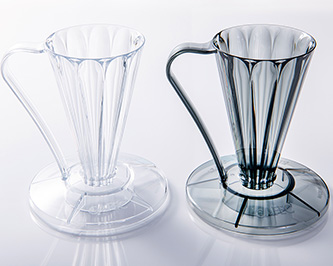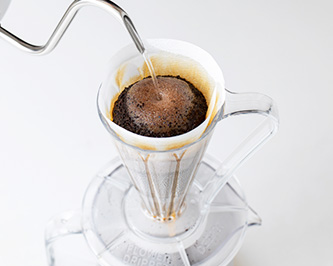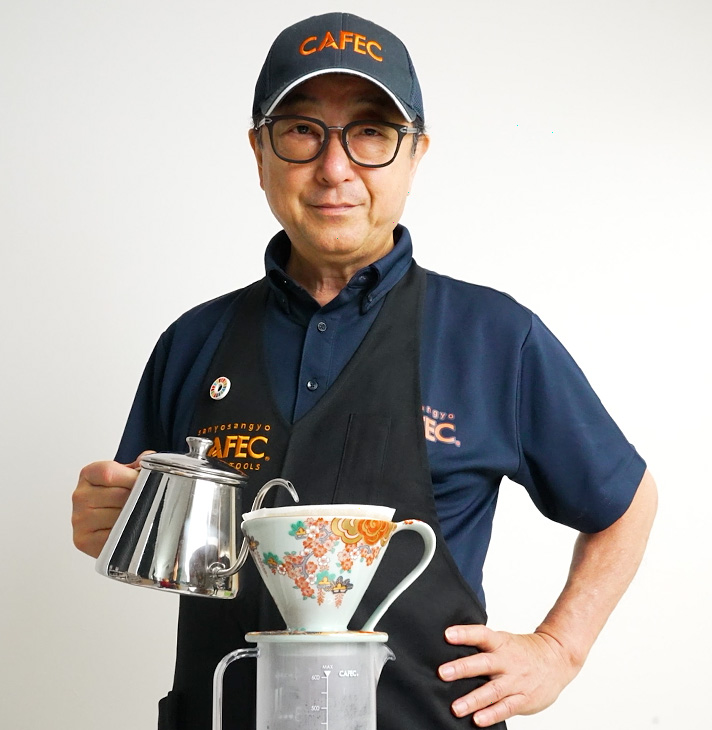 PASSION FOR
HAND-DRIP
There are many brewing methods.  Among them, nell-drip is an exceptional.  However, a nell dripper requires complicated washing and maintaining process so it is difficult to do it in daily life.  It is nonsense if you cannot enjoy good taste of coffee at home easily.  You may say it is easy to brew coffee by a coffee maker.  But as the word "God hand", we think nothing is better taste than a coffee brewed by hand heartly.
So, That's why our recommendation is still "Hand-Drip".  All CAFEC products are designed based on our theory; to provide best taste of coffee like coffee brewed by nell-drip easily at home.
Wish you have the happiest time with coffee brewed heartily by hand-drip.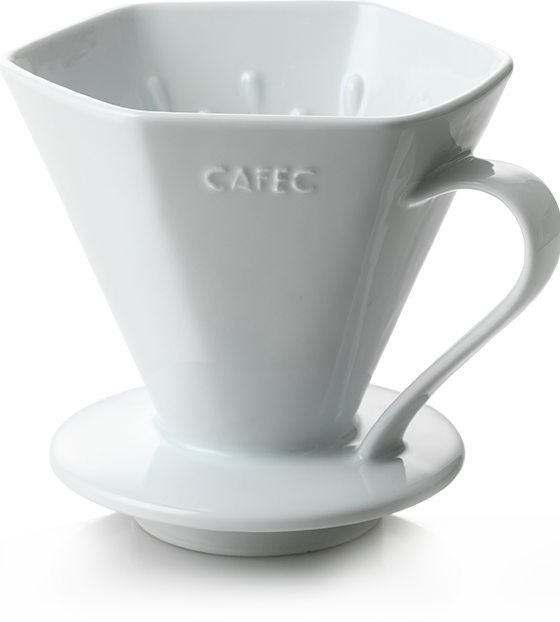 AROMA IS HEALING
Foods are what you can enjoy with your own eyes, but coffee is not typically.  Instead, you can taste vary aroma of it with your nose.
Strange to relate, you know clearly whether it tastes good or not just smelling aroma.