Why do you select CAFEC?
Message from CAFEC good pals
Blooom Coffee Roasters
Macau
Mr.Keith, Fong Chi Heng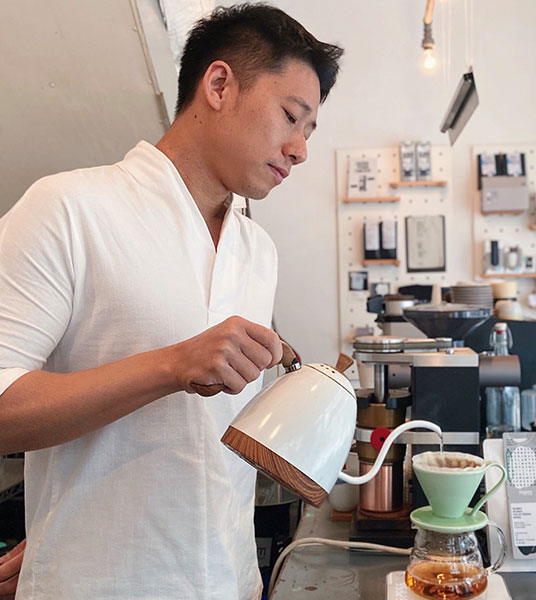 Blooom was the first specialty coffee roaster in Macau back in 2011. We barely have a coffee culture, except the 'cha chan tang' local and traditional styled coffee in Macau back then. We explored the market through sourcing, roasting, training, selling of coffee equipments and more importantly, by running our own coffee outlets. We keep working together with our customers and consumers and push the specialty coffee movement in Macau forward.
Our first impression with CAFEC was through the MOLA paper filter series which was of a selection of different materials. It was an innovative idea and was proven work by sales and customers' feedback. CAFEC's new concept in paper filter; the roasting level paper filter, by adjusting water flow rate with the design of thickness and surface of the paper to fit different roast profile, was a surprise to us and many of our customers. It has received immediately feedback once it was listed. CAFEC has proven themselves strong in innovating even when the coffee trend is changing so rapidly. We strongly believe it is a big step in making more satisfied experience in home-brewing.
In our own coffee outlets, we have a wide selection of coffee equipments line up, in seeking for the best combinations for coffee brewing. The CAFEC flower dripper has also made its way on our table top by its very eye-catching colour range and high-quality production. It has shone as much on our online sales platform as one of the best new choices.
CAFEC reaches out not only to coffee businesses. They have been spending a lot of effort in bringing good coffee into brewer's homes, by selflessly sharing techniques and skills to home baristas through coffee seminars. We are glad to work with CAFEC in meeting with more home baristas in Hong Kong and Macau to share the enjoyment in brewing a good cup of coffee at home!
Company Profile