Why do you select CAFEC?
Message from CAFEC good pals
Kafeido Roasters Private Limited.
India
Mr. Tushar Verma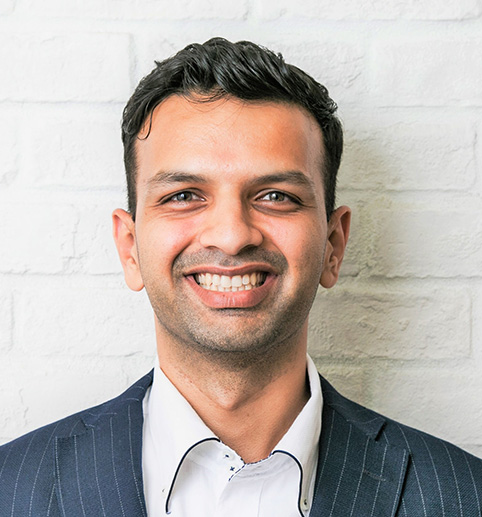 We select CAFEC for their outstanding commitment to the art of coffee, innovation in coffee culture, and raising the bar for brewing coffee world over.
Brewing
Brewing At kafeido, we believe in providing the best quality beans with a customized roast to our customers. Every single time. Brewing coffee should be a happy experience for our customers. We want them to get consistent, best-possible extraction. We found in the CAFEC mission this belief. CAFEC products are brewers' delight, their cone shape flower dripper, paper material for each roast type, and TSUBAME pro dripper are examples of their commitment to the art of brewing coffee. The fact that, unlike many equipment manufacturers, CAFEC are roasters themselves makes their beliefs grounded with brewers' reality.
That is, 'every cup matters'
Quality of Material
CAFEC paper filter is eye-opening because of the paper it is made of, and the quality it projects on the first touch. We quickly realized how important the quality of paper was to the taste of the coffee.
We found no aftertaste of chemicals, unlike popular brands. Indian water is hard, unlike most developed countries. The ability to provide thousands of customers with a high-quality filter for coffee is sheer happiness.
CAFEC is known for its high-quality products. We found TSUBAME Pro, a beautiful kettle, even so, a piece of amazing equipment that allows great control over the flow of water.
Consistency of taste is an important factor for a brewer. With CAFEC filters, we believe our customers can achieve a reliable taste with each brew they pour.
Knowledge
We found Mr.Nakatsuka, very involved in the process of making CAFEC products. His years of experience, commitment to the coffee industry, and excitement that show every time he demonstrates brewing, resonates with our core beliefs,
'scholarly business to
serve the customer now,
learn from our hindsight, and
improve ourselves in our foresight'
Educate
Our purpose is to educate and build the coffee culture in India. We wish to bring great products to our customers who are eager to learn and dwell in this culture. We are in constant pursuit to bring the best of coffee, equipment, and products to our Indian audience. Here too, we found Mr.Nakatsuka in-step with us.
Longevity of relationship
Sanyo Sangyo is an old establishment that has seen times and persevered. We believe that this undaunted tenure is an indication of commitment and quality. We would like to pursue it, learn and replicate in times to come; for now, we admire it and are confident that it is here to stay.
Our customers are happy
With CAFEC, it will be easy to have happy customers, period. Our customers can purchase the filter as per our roasts, they can enjoy the best of our roasts. A returning customer is a happy customer, with CAFEC on our side that's a given.
Our culture matches
After meeting Mr.Nakatsuka and Ms.Sakai, we felt that CAFEC resonated with our beliefs. The company is grounded, everyone is hands-on, the response is speedy, they love coffee as we do, they promote the education of coffee, and CAFEC is committed to the customer.
Company Profile
| | |
| --- | --- |
| Company Name | Kafeido Roasters Private Limited. |
| Address | D-58/E, South Extension Part-1, New Delhi, INDIA 110049 |
| TEL | +91-9319819885 |
| E-mail | |