Why do you select CAFEC?
Message from CAFEC good pals
REC COFFEE
Japan
Mr. Yoshikazu Iwase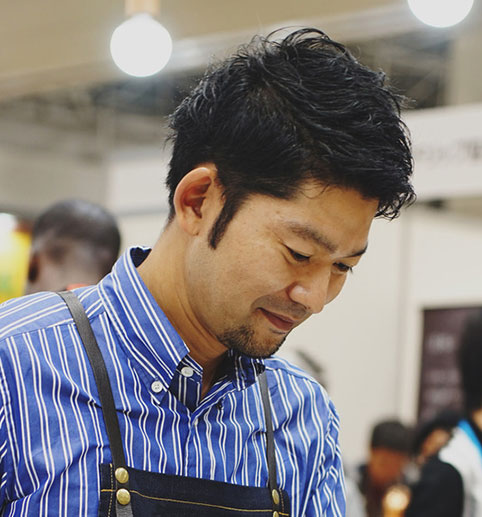 REC COFFEE group uses the CAFEC cone-shaped paper filters at all shops.
REC COFFEE started its business as a café specialized for espresso, then expanded our business to pour over brewing later.
What barista values most at brewing is "Consistency" and "Reproducibility" of taste and to manage properly the brewing environment for bringing out an original character of coffee itself. This thinking is common for espresso brewing and pour over brewing.
Almost all the people may place importance on brewing equipment like dripper and grinder, but I think that a high-quality paper filter with which easy to control brewing is essential more than anything. Consistency and reproducibility of taste can be improved by using a good paper filter with which we can brew evenly without giving any stress on coffee. Besides, such the paper filter can help barista find his/her best recipe.
I think the CAFEC products are designed well to answer such the requirements and to support for bringing out the best of coffee; I think this is the CAFEC, and it is the greatest appeal of CAFEC that we can feel so by using their products.
Company Profile
| | |
| --- | --- |
| Company Name | Rec Collective Co.,Ltd.  |
| Address | 1-1-26 Shirogane Chuo-ku, Fukuoka-shi, Fukuoka-ken 810-0012 Japan |
| URL | https://rec-coffee.com |