Why do you select CAFEC?
Message from CAFEC good pals
Tin Coffee
Turkey
Mr. Togay Inay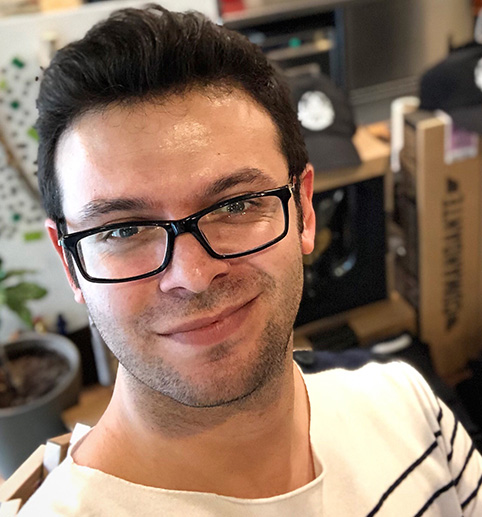 Our vision at Tin Coffee is to elevate the coffee experience wherever we are active. Our line up of equipment and coffee offerings all reflect this idea and help coffee professionals and home baristas have a unique experience of their own.
Our journey has started with the dream of creating a coffee brewing universe. We still stick to the same dream, carefully select all our product range and partners and constantly search for ways to make our coffee experience better.
CAFEC shares the exact same vision with us! The research and scientific approach behind CAFEC paper filters and drippers fit very well in our dream of making coffee better for everyone. CAFEC filters offer so much flexibility in profiling your extractions thanks to different thickness and flow rate options. The innovative material choices and processing techniques used for ABACA and Roast Level filters are proof of the scientific and eco-friendly approach of the company! All these combined give any barista an unprecedented chance of taking command of their coffee journey.
We also have to tell about our fascination with CAFEC's desire to train coffee lovers. Transmitting the theories and ideas behind the products and putting them into practice with coffee lovers in frequent occasions is part of our coffee journey and we are so happy that CAFEC has the same goal.
Company Profile
| | |
| --- | --- |
| Company Name | Tin Coffee |
| Address | Altaycesme Mah. Yara Sok No:1 Freeland Plaza Maltepe - Istanbul - Turkey |
| TEL | +902163778801 |
| URL | http://www.tincoffee.net |