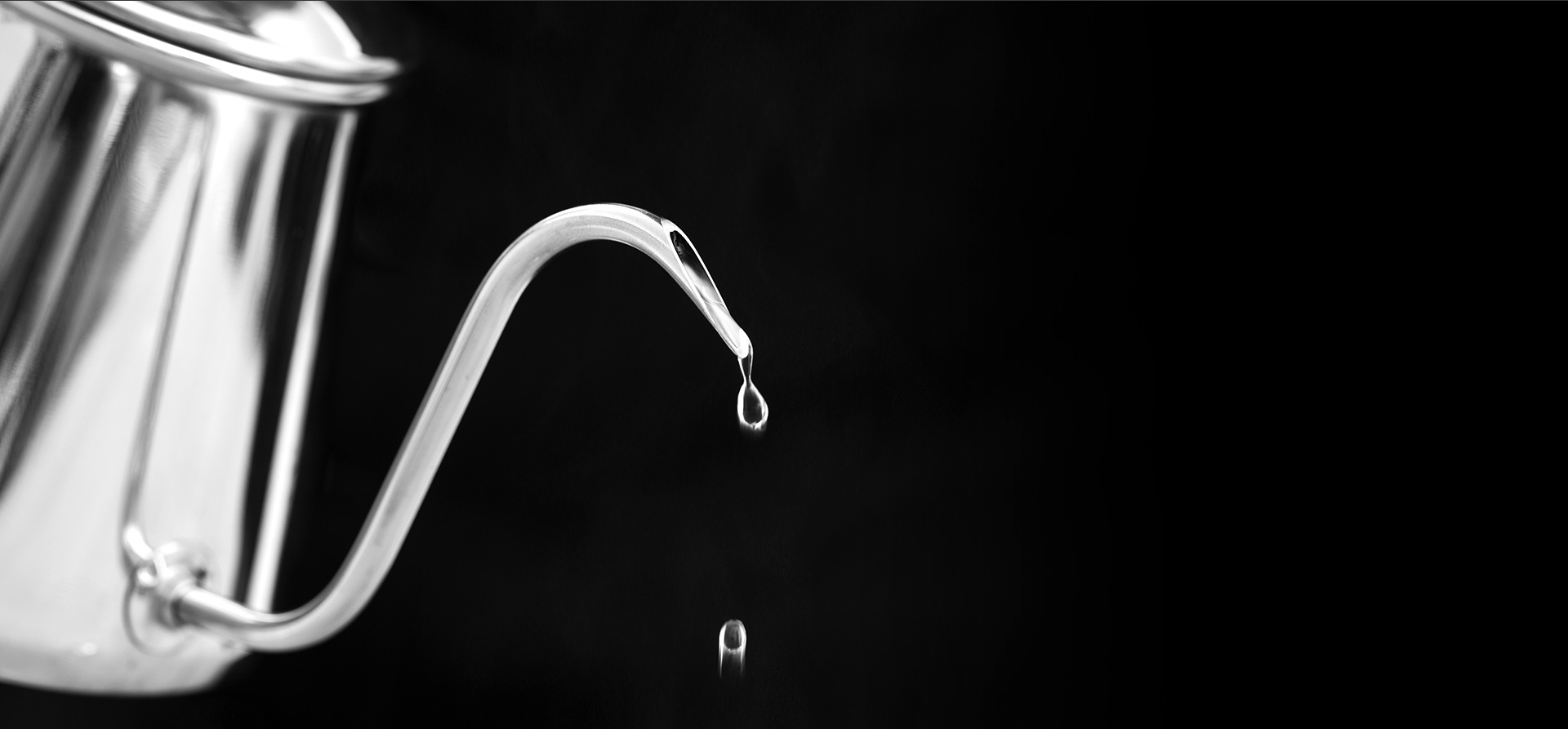 Perfect waterdrop
No more technique
One important point of hand-drip is to pour water slowly and make thin water flow.
Almost all people think it is difficult to hand-drip by themselves because they are not professional! We think if that is the case, let us make a drip pot which makes thin water flow! That's it! It is easy! "Tsubame Pro" was developed from such different angle of thinking.
The Tsubame Pro is hand-made one by one in Tsubame city, Niigata where is famous as high-quality stainless manufacturing. The thinnest spout 6.0mm was said to be difficult to be manufactured so far, but the Tsubame craftsmanship made it possible.
Thanks to the thinnest spout, it is easy to pour water to targeted point. And more, thanks to the sharp top edge, it has excellent water break too.
The ideal dripping pot produced by the world's leading craftsmanship; that is the "Tsubame Pro". Everybody can be a professional of hand-drip once you use it!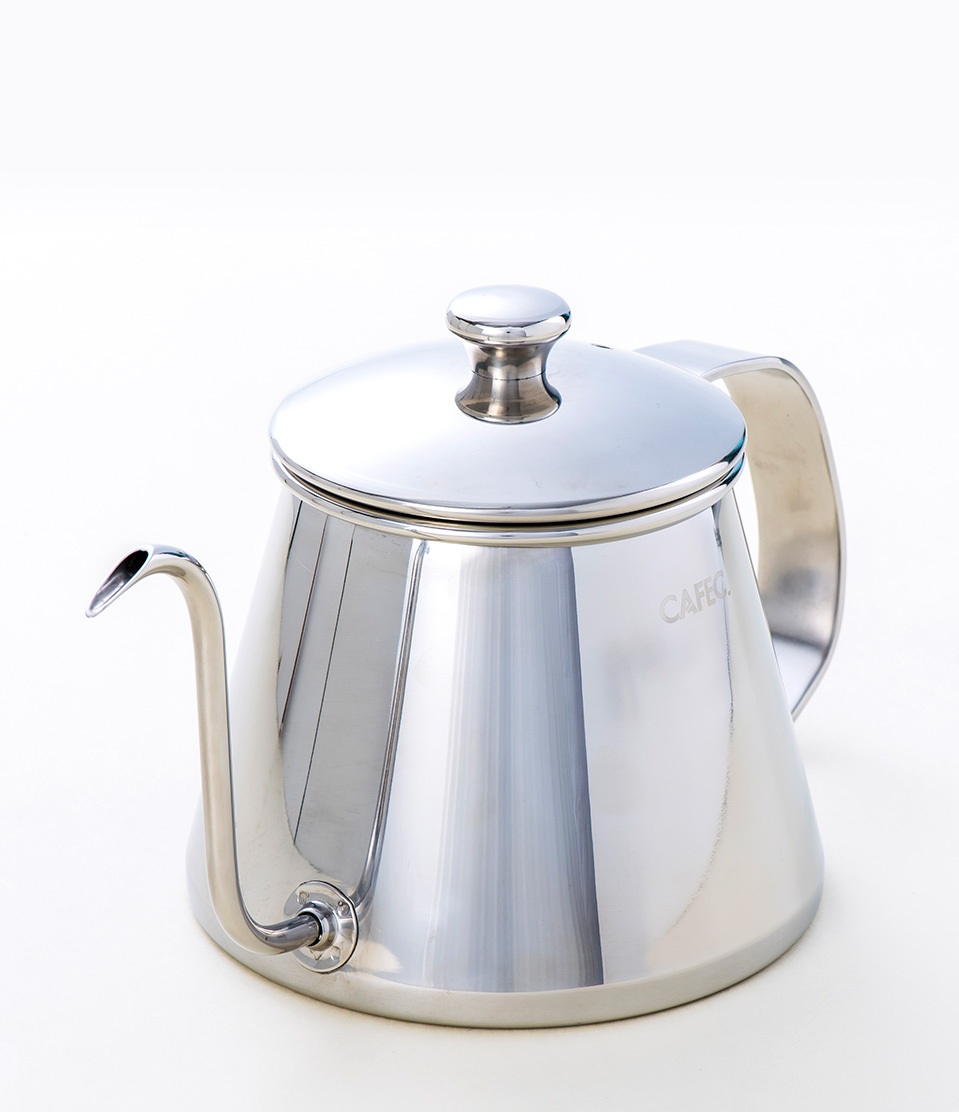 TSUBAME PRO / TSUBAME WOOD
- Stainless Coffee Pot
Thinnest spout diameter 6.0mm

The 6.0mm, it is the surprising thinness of spout diameter.
Not just drop-pouring, you can pour water to your target point easily.

IH enabled pot

The pot can be heated both on an open flame and on an IH heater.

Stainless body

The Tsubame Pro is hand-made one by one in Tsubame city, Niigata where is famous for high-quality stainless manufacturing. Its stainless body is highly resistant to corrosion.
A thermometer can be put in from the steam hole* on the lid.
* The hole on the lid is for Tsubame Pro only. The Tsubame Wood does not have a hole.
About Tsubame-city
Tsubame-city is famous as a city of manufacturing in Japan. Its metal processing was started in the beginning of Edo-period and its high-quality craftsmanship has been inherited for long time. The hardware produced in Tsubame city has got a high reputation all over the world.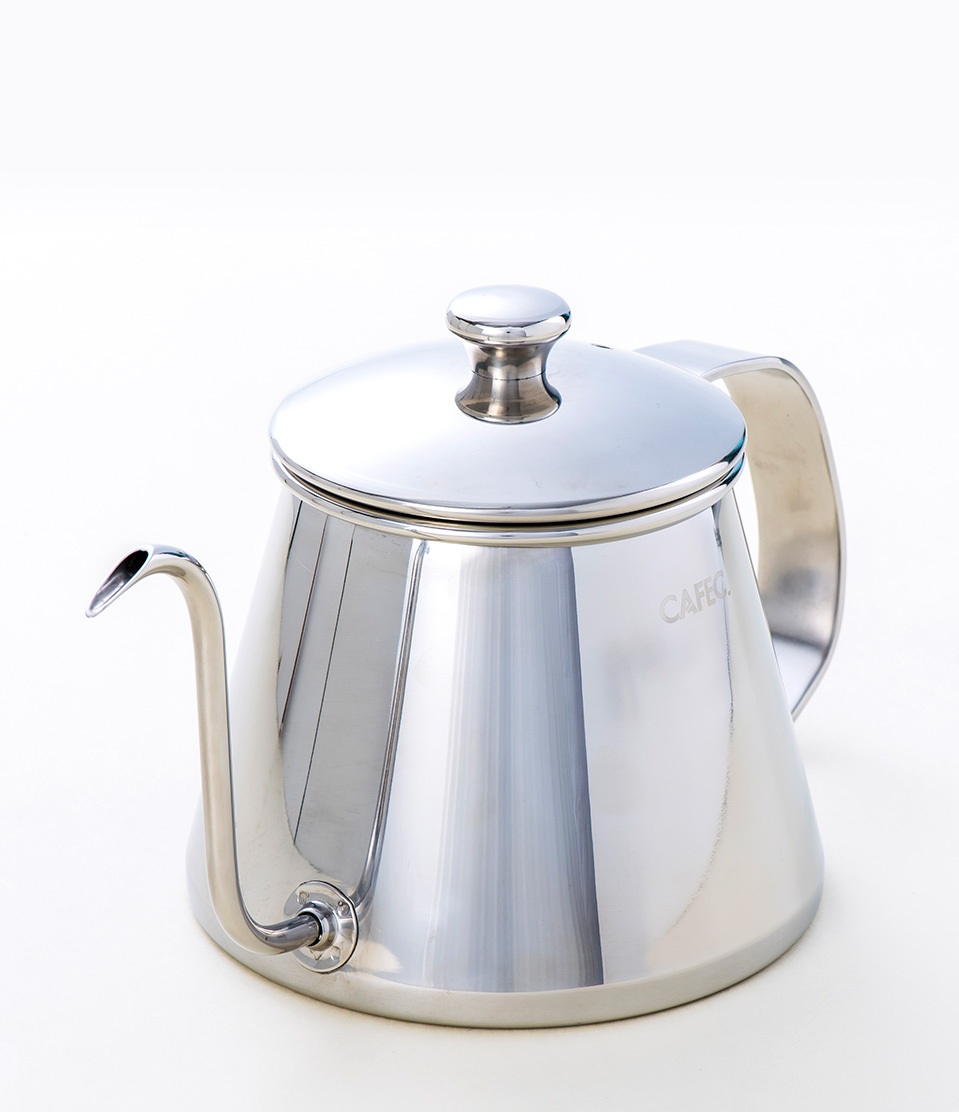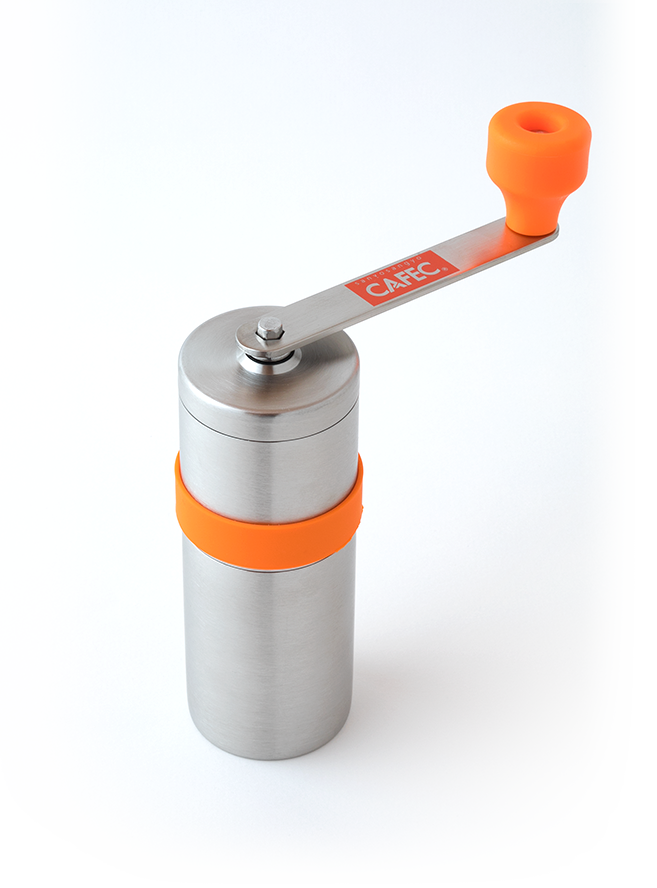 TSUBAME MILL
Coffee beans are FRESH food

- Blissful flavor by freshly grinded coffee beans
Freshness of roasted beans is most important for good flavor of coffee. Even if you have good equipment, you cannot brew a good cup of coffee without fresh coffee beans.
Because once coffee beans are grinded, its deterioration (oxidation) is progressed rapidly, so it is best timing to grind beans just before brewing.
The "Tsubame Mill" has a ceramic blade to make an original flavor of coffee not to be impaired. Freshly roasted coffee beans ground before every brewing and hand-drip a cup of coffee with affection. You will be wrapped up in rich aroma of fresh ground coffee and will enjoy great taste of coffee in a very relaxing time. Staying in such a rich time is also a pleasure brought by coffee.
Ceramic blade

Thanks to the ceramic blade, coffee powder has no smell of metal, and more, friction heat can be reduced by hand-grinding.

Stainless body

Simple and stylish!No unpleasant smell of metal, and it is stain- and scratch-resistant.

Because it is compact, you can take it out and use it for the outdoors too.

Disassemblable and Washable

The ceramic blade is disassemblable and washable. You can keep it clean everytime.
PRODUCTS
Drip pot

Tsubame Pro

[TBM-750]
750ml, 12pcs/ctn
One steam hole on the lid

Tsubame Wood

[TMW-1000]
1000ml, 12pcs/ctn
No hole on the lid

Coffee Mill

Tsubame Mill

[TM-18]
For coffee beans 18g, 20pcs/ctn